Hello, fellow designers! I'm John Wayne Hill, and I'm excited to announce my new Substack, Design Is Hard. As a designer, I know firsthand the challenges we face when creating digital products, services, websites, or apps. This Substack aims to provide you with valuable insights, tips, and strategies to help you navigate these challenges and create exceptional digital experiences.
In this introductory blog post, I'll give you a taste of what you can expect from Design Is Hard by discussing some common challenges and solutions we designers face, as referenced in a recent article.
Common Design Challenges and Solutions
Defining Clear Goals and Objectives
The Challenge: Establishing a well-defined purpose and set of goals for your digital product is crucial for guiding the design process and measuring success.
The Solution: Collaborate with stakeholders to define SMART goals (Specific, Measurable, Achievable, Relevant, and Time-bound) and ensure that the product's purpose aligns with the overall business strategy.
Understanding User Needs
The Challenge: Thoroughly understanding user needs, behaviors, and expectations can be tricky.
The Solution: Conduct user research through surveys, interviews, and focus groups. Create personas and user journey maps to guide your design decisions, and iterate based on user feedback.
Balancing Aesthetics and Functionality
The Challenge: Striking a balance between visual appeal and practical usability is key to creating a successful digital product.
The Solution: Focus on creating clean and intuitive designs that prioritize usability without sacrificing aesthetics. Implement design principles like hierarchy, contrast, and whitespace to achieve a harmonious balance.
Information Architecture
The Challenge: Organizing content and structuring information in a way that is intuitive, easy to navigate, and scalable can be a complex task.
The Solution: Use card sorting, tree testing, and other information architecture techniques to create a logical and user-friendly structure. Consider using content-first design approaches to ensure that your information architecture supports the user experience.
Usability and Accessibility
The Challenge: Ensuring that your digital product is usable and accessible to a wide range of users, including those with disabilities, is vital for a successful and inclusive design.
The Solution: Follow accessibility guidelines, such as the Web Content Accessibility Guidelines (WCAG), and use tools like color contrast checkers and screen reader testing. Involve users with disabilities in your testing and iteration process.
…And that's just the beginning! In the Design Is Hard Substack, we'll dive deeper into these topics and explore many more.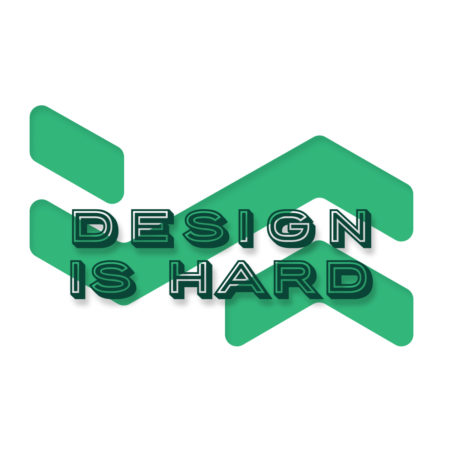 Why Subscribe to "Design Is Hard"?
As a designer, you understand the importance of staying updated with industry trends, best practices, and emerging technologies. Design Is Hard is here to provide you with:
Actionable tips and strategies to overcome design challenges
In-depth articles discussing design principles, techniques, and tools
Real-world examples and case studies from the design industry
Exclusive interviews with industry experts
A supportive community of fellow professional designers
Join the Design Is Hard Community Today!
Don't miss out on the valuable insights, tips, and strategies that the Design Is Hard Substack has to offer. Subscribe now to become a part of our growing community of professional designers committed to creating exceptional digital experiences.
Together, let's tackle the challenges of digital product design and create a better digital world.
Looking forward to having you on board!