Product and Experience Design Leader
Design leader experienced in leading, hiring, and growing teams for new products & spaces. Drives concepting, vision, and execution across platforms.

As a designer I've worked since the early 2000's to bring information, entertainment, products, experiences and more to life. I've worked at Design Agencies, freelance, Fortune 500 companies, and startups. Some examples of companies I've worked for and with are Ancestry, True, Idean (now Frog), Stimulant, Indiana University, Punchcut, Amazon, Samsung, Google, Microsoft, and more.

For my full design and leadership portfolio and resume, please visit my design leadership site at https://designbyjohnwayne.com

.
Woodworker & Furniture Maker
As a woodworker for the past 3 years I have designed and created tables, custom desks, a small greenhouse, book cases, custom cabinets, and small items for around the house. My most popular items are a bread cutting board and tree trunk side tables.

For more information or to order custom furniture please visit https://deathghost.com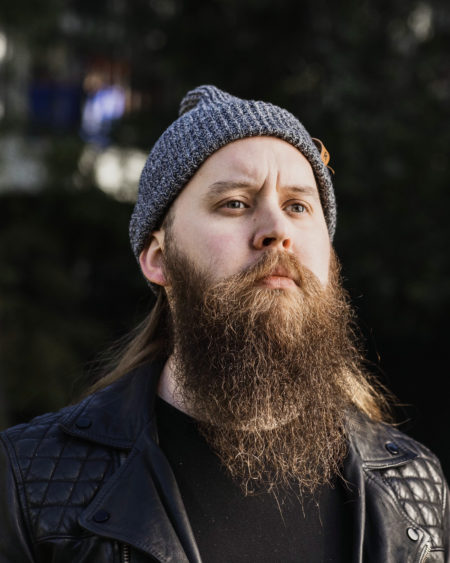 I got started and hooked on photography early in collage. Being able to see, capture, and create beauty in the world was a captivating feeling. Behind the camera I can quite any anxiety and focus my attention on the subject. I also really enjoy portrait photography as it allows me to get to know something about a person and try to bring it out for that specific portrait.

For more information or to book a photo session please visit https://photographybyjohnwayne.com
Achievements & Awards
Growing AncestryDNA from 3M to 15+M customers
Bringing AncestryDNA Traits to market, selling 5+M upgrades and kits
Overhauling iOS app to 4.8 rating and 500k DAU
2017 Red Dot Award
2014 Interpretive Interactive Installations Award
2013 GOLD | Event Design Awards
Education
M. S. Human-Computer Interaction Design
Indiana University | Bloomington, IN
B. S. Informatics
Indiana University | Bloomington, IN